How to Drive Sales Through Social Media + More Online Marketing Links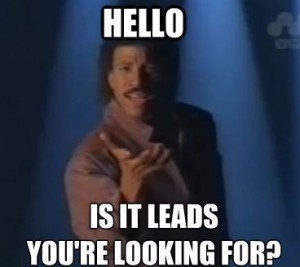 How to Drive Sales Through Social Media
Not all social networks are created equal when it comes to driving sales. Learn some tips on where to focus to achieve maximum ROI. Read more here.
5 Social Media Strategy Tips for Novices
Have you been avoiding social media because you don't know where to start? Here are five steps for a strategy in social. Read more here.
Top SEO Tips Straight From the Industry Experts [INFOGRAPHIC]
Does what it says on the tin, this infographic provides a handy guide to figuring out SEO. Read more here.
Case Study: Creativity vs. clarity in email subject lines
A data-driven blog post about what gets the most clicks in an email campaign – creativity or clarity. Read more here.
What's the Lifespan of a Tweet?
How long does a Tweet last? And when should you post to make sure the most people read it? Read more here.