Who We Serve
We're a great fit for companies with defined and measurable business goals. We'll create a system to measure and grow your lead flow or revenues.
You Should Know Better
... And We'll Make It So!
No company is more dedicated to customer education. We help you understand how the web really works so you can make smart decisions. Want proof?
Contact us and let's have a chat about how you can improve your web presence.
Start learning with our Web Marketing Fundamentals Series.
New: Join us the week of November 24th for Webucation Week!
Fees?
We're experts in "rightsizing"
We run lean and mean and are experts at "rightsizing" our engagements to match your budget and goals. We have specialists in all critical marketing areas so we ensure you get the right expert working efficiently on the right task. We bill by the project or by the month for a slate of monthly services.
We don't lock clients into contracts so we remove the risk from engaging with us. As well, refreshingly, we do not go over budget. Your quoted price is your price unless you change something significant about your project and we discuss additional budget in advance.
Working With Us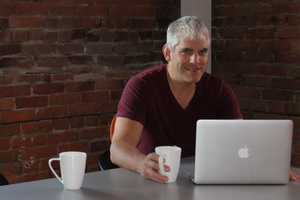 If you're considering a web project you owe it to yourself to have a chat with us!
We'll meet for coffee or get on the phone, chat about your web strategy, and share some knowledge that will help you whether we work together or not.
After that, if you want to explore things further we're at your service. If not, that's okay too!