Custom Web Marketing Training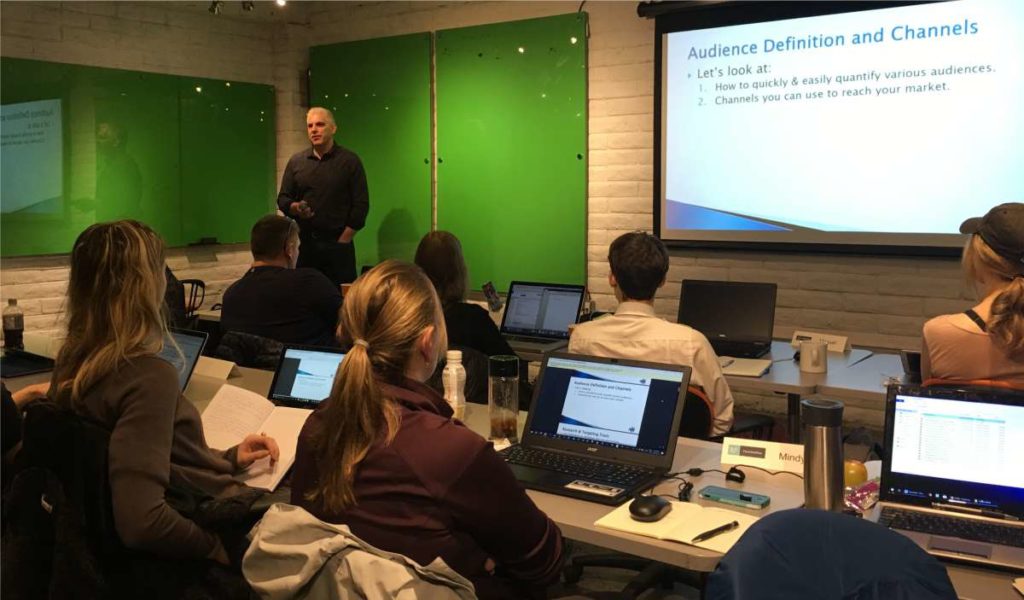 Looking to enhance your internal skillsets with web marketing training?
We're here to help. We've been doing corporate and group web marketing training for the last 10 years.
We'll consult to help you find a structured, practical program that will help build the skills you need.
What's more, we can help you navigate many of the government backed training funds. It's not uncommon for clients to be able to recoup 60-80% of their training costs as there are many government programs with the goal of helping our workforce learn how to better compete on an international level.
Some of the training programs we've been involved in include:
Custom classroom training through the Workplace Training For Innovation Program, funded by BC & the federal government.
Custom workplace training programs for approved companies under the provincially funded TSSP initiative.
Online Advertising classroom sessions for Camosun College Continuing Education Program.
Web Marketing Training programs supported by VIATEC https://www.viatec.ca/ (annual "boot camp" style programs teaching 30+ students/companies)
25 session Custom corporate training program funded through Ontario's Regional Economic Growth through Innovation (REGI) Steel and Aluminum Initiative.
Additionally, Rob regularly delivers online marketing educational presentations for organizations like:
Royal Roads
UVic
Camosun College
VIATeC
Vancouver Startup Week
Google (co-presenting in "Google Connect" educational events)
The Alacrity Canada Digital Marketing Boot Camp
Small Business BC: Export Navigator