Anatomy of a Cost Effective Online Launch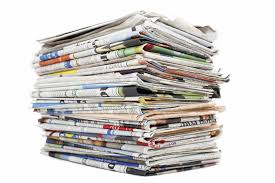 Over the years I've participated in all kinds of online launches: everything from tiny start-ups letting people know about their new services right through to software launches with six-figure launch budgets.
Focusing these days on small and medium sized companies, I thought it would be great to explain one very cost-effective strategy for an online launch of a new product or service.
Online PR: an Efficient Way to Engage with a  Highly Relevant Audience
At the core of this strategy is something we refer to as Online PR. Much like traditional PR, Online PR involves building strong relationships with those writing for the market that you want to launch into.
However, unlike traditional PR where you typically focus a ton of effort on a small number of highly influential outlets, with Online PR you are able to focus a small amount of effort on a LOT of relevant properties like blogs, websites, industry publications, etc.
Smaller Companies Get Bigger PR Bang for Their Buck
While everyone wants to be featured in the huge publications (e.g. New York Times) the truth is that getting featured in these publications can involve many months and many thousands of dollars of time and resources invested without any guarantee of being published. This model simply does not work for most small businesses.
Connect More Easily With Your Target Audience
On the other hand, although individual bloggers and industry websites have dramatically less reach individually the people running these blogs and sites are dramatically more accessible than the big publications. AS well, although individual sites and blogs may not have ton of reach, when you combine multiple different properties, your aggregate reach can get quite significant.
Online PR: SEO's Secret Weapon
As well, if you've studied SEO you'll know that getting links from relevant external sites is a huge factor in how seriously you're taken by Google. Given that traditional "linkbuilding" tricks can now get you blacklisted on Google, Online PR becomes more and more attractive and adds even more value in terms of how it can boost your SEO.
How Smaller Businesses Can Execute Effective Online PR
So, what's involved in Online PR?
1) Develop Research and Relationships.
Take the time to scour Google, Facebook, Twitter, LinkedIn, etc to create a list of everyone who is writing about the industry or topic that your product relates to. Once you've found them, start to reach out. Read and then comment, like, retweet or repost good things they've written and try to connect with them through social media or other means. Take the time to introduce yourself, tell them why you're interested in them and tell them what you do. Build your "house list" of email addresses and do your best to make sure your email will be well received when you eventually send it!
2) Craft A Story
Nobody cares about your product. Sorry – it's true.  However, what they do care about is what your product or service can do for them or their readers. With this in mind, craft a Press Release around the launch of your new product and show how it will solve the problems of your audience. Of course, if you can tie it in with a current trend, technology or event all the better!
The bottom line is you need to make it clear WHY your launch is important and WHY it's relevant to the people you are sending your Press Release to.
3) Get the Word Out
At launch time, send out a personal email to each and every contact you've established or identified. Make sure to include a reference to their blog, site or publication and let them know why you appreciate what they are doing. Then, tell them what you're launching and why it might be of interest to your readers.
Your approach might look like the following fictional pitch to Yours Truly
Dear Rob,
I'm writing today to tell you about today's launch of our new Search Marketing plug-in. I've been following your posts for a while and I've been impressed by the practical and actionable insights you offer small businesses as to how they can effectively boost their search rankings.
This launch will be of interest to your readers as it allows them to quickly gain insights to their rankings that would otherwise not be available without using a dramatically more expensive tool.Please let me know if you have any questions or feedback. I've included more information below as well as a links to our complete press release.
While this approach is time consuming, you can actually execute on it quite quickly if you do your research and preparation in advance. As well, while some launches get more traction than others, I have yet to participate in a launch project like this that has not been well worthwhile.
4) Acknowledge Those Who Help (and set the stage for next time around).
Make sure to link to those who published news about you through all your different social media outlets. Being written about by a third party boosts your credibility and is much appreciated by those who have written about you (everyone loves being linked to).
Also, be sure to keep nurturing these relationships and each successive launch will just get easier and easier in terms of generating coverage!
Got more questions about an online launch? Just contact me!