Set Up Basic Google Authorship In 2 Steps
Most businesses know that it's important to optimize for Google Search.
With at least 70% market share for Search, Google is the first tool most people turn to when looking for a product, service, or really anything they want to know more about. 
The challenge for businesses is that Search Engine Optimization is constantly changing, and it can be tough to rank at the top of Google Search results and get found by customers ahead of competitors.
Help your Search rankings by setting up Google Authorship
Luckily, Google itself has provided a powerful new tool to help you connect with customers called Google Authorship. 
If you want to become known as a subject matter expert through content marketing and blogging, or even if you just write occasional blog posts, you should definitely consider setting up Google Authorship.
Google Authorship links content you create either on your own website or blog, or even on different websites you contribute to, with your Google+ profile: 

As you can see, setting up Google Authorship provides benefits such as your head shot image appearing next to your content in Google's search results.
Get found by customers
Most importantly, the more quality content you publish online, the more likely you are to be ranked high by Google and considered an authority in your subject area.
And (ideally) a higher Authorship ranking from Google will help you show up on the first page of Google Search more often where you can be found by customers more easily.
Set up basic Google Authorship in 2 steps
There are two simple steps for setting up your basic Google Authorship:
1) Create a Google+ Profile
You'll need to upload a high quality "head shot" (more about this below) of yourself and fill out some profile information, such as where you live. If you're worried about sharing personal information, Google Plus gives you the option about what and how much to share.
2) Verify your authorship
Go to plus.google.com/authorship, sign up with your email and click on the verification link Google sends send you.
The importance of a proper G+ "head shot"
It's really important to to ensure that you have good "head shot" uploaded as your G+ profile picture. Here's what Rob Cooper uses for his G+ profile: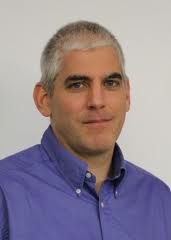 It should be a "head shot" rather than, say, you posing with your kids at the park. Otherwise, Google likely will not display your profile photo next to anything you write. 
Beyond the basics
We've outlined the basics to get you started. But there's more:
If you write guest blog posts and articles on other website, ask the website owner to add an "author link" in your post.
Be sure to add all of the blogs and websites your contribute to to the "Contributor to" section of your G+ profile: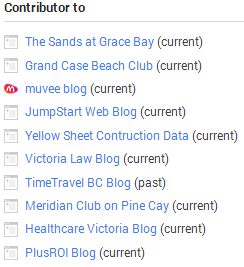 Focus on quality and relevance
The most important consideration after setting up Google Authorship is the ensuring the quality of your content.
Search Engine Optimization, especially for Google Search, has evolved to the point that quality and relevance are becoming the primary "signal" or consideration for ranking high in Google Search results.
Thanks to Google Authorship, you will be rewarded for quality with higher Search rankings.
And spammers, or people churning out duplicate content, will be penalized.
For complete info about Google Authorship visit Google's Authorship page. Have a question about implementing Google Authorship? Contact us! We would be happy to help.